Uncover the Cause of Your Spine Pain
on December 20, 2017
No Comments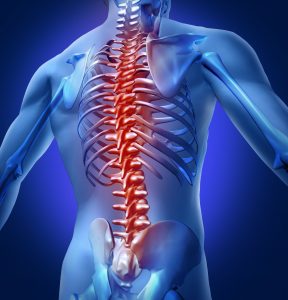 It can be difficult to go through life and chronic pain and not understand how it started, or how to stop it. If you're suffering from spinal pain it's time to seek treatment from pain physicians that are the leading providers of spinal treatments at a Jacksonville Spine Center. There could be many causes for spinal pain. That's why it is important to be examined by pain physicians that can effectively diagnose the cause of your pain. A prompt diagnosis is what is needed in order to customize a treatment plan for you. An exam is crucial because that there could be many different factors causing your spinal pain. You can rest easy that you will receive comprehensive spinal pain treatment along with the highest level of care from the pain physicians at Riverside.
Spinal Pain: What's the Source?
There could be many reasons why you're suffering from spinal pain. The root of the cause may range from the lumbar spine to irritation of the nerve roots that exit your spine, disc problems and other joint, bone or muscle problems. In some cases, spinal conditions are also interrelated. Joint instability can cause disc degeneration that puts pressure on the nerve roots. Common causes for lower back pain related to the spine include muscular problems such as muscle strain, degenerated disc, and lumbar disc herniation.
Get the Pain Treatment You Need
You need the right professional help in order to recover from spinal pain. Such treatments can include caudal steroid injections, joint steroid injections, a spinal cord stimulator implant as well as other treatment options offered by your pain physician. With the right pain management treatment, you can go back to living a healthy and enjoyable life, free from pain. Pain physicians are focused on making you healthy and eliminating your pain at its source.