Leg Pain Can Be Related to Various Treatments
on March 7, 2016
No Comments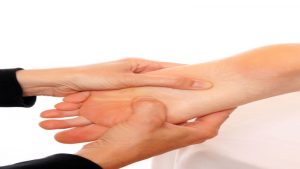 Leg Pain can occur due to a variety of conditions. It can cause numbness, heaviness in the leg, difficulty walking, and pain. Orally taking pain medication can cause addiction in some patients. Pain medication is one method of treatment for pain in the legs, but there are many more. Chronic pain in the leg can be a result of arthritis in the joints, degenerated joints, and pain from surgery, Sciatica, degenerated discs, and irritated nerves. Relief can be obtained from this pain through individualized pain treatment programs with caring and compassionate pain doctors.
The use of oral pain medication should be closely supervised by a physician. Individuals can develop an opioid dependence. A caring physician will develop a therapy program that can eliminate pain while avoiding an opioid addiction as much as possible. When healing begins in the area that is causing leg pain, the physician will also have the patient go through opioid detoxification. Leg Pain can usually be corrected by more than just administering an oral pain pill. Epidural injections can target the specific nerve area that is associated with the pain in the leg. These shots are given by an anesthesiologist as an outpatient treatment. These injections can relieve pain in the leg or hip for many months. In some cases, calming the nerve down along the spine with this type of treatment could be the last treatment someone needs for pain.
Pain can occur from nutritional and hormonal imbalances. A caring, compassionate, and highly-knowledgeable physician will address all of these possibilities with a patient when they're suffering from painful symptoms. They will coordinate care with other areas of medicine such as neurosurgery, acupuncture, orthopedics, physical therapy, and other alternative medicine treatments. Pain intervention can dramatically improve the quality of someone's life. They can usually enjoy a more pleasant disposition from the lack of pain and be able to function on a more normal basis. Aspire Pain Medical Center can assist almost anyone in achieving a pain-free life. Their knowledge, experience, and coordination of healthcare with all of the necessary disciplines can get you back on track to a pain-free life. You can also follow them on Twitter for more updates.