Why Are Orthotic Devices In Henderson, NV So Important for Some People?
on August 8, 2018
No Comments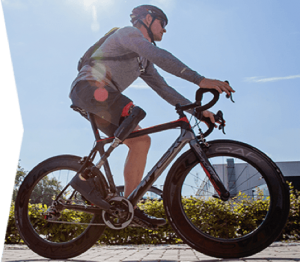 Orthotic devices are supportive and protective braces that can be made to fit nearly any area of the human body. Indeed, post-war polio victims many decades ago benefited from the long-term use of orthotics and were able to support themselves on legs that would otherwise have collapsed and become weak.
Who Might Use Orthotics and Why?
It is important to note that orthotic devices in Henderson, NV have come a really long way since the early days of helping post-war polio victims. Modern orthotics can be custom-made, fitted to suit any adult or child, and can be made from a wide variety of materials dependent on need, including carbon fiber, plastic, leather, and metal. Indeed, even the common compression stocking that is used by patients after surgery to help maintain blood pressure is considered an orthotic device. In this sense, orthotic devices cover a wide range of functions.
Here are just a few reasons why you might need some quality orthotics from Brace It Orthotics and Prosthetics:
For the temporary support of wrist and elbow due to sporting injury or repetitive strain injury
Helmets for use during sport where concussion is a concern or for those people who have undergone head surgery or craniofacial surgery and require a protective covering
Temporary braces that protect the foot during a lengthy recovery from wounds due to diabetes
Shoe inserts that help a child or adult modify his or her gait, support him or her while walking or running, or provide arch support
Helping People to Live Their Lives More Fully
Orthotics come in a wide variety of shapes, sizes, and materials. They provide support and protection for a great many people and for a large number of reasons.