What You Should Know About Home Care Service in Santa Cruz, CA
on October 10, 2018
No Comments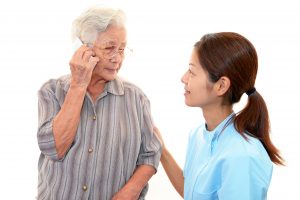 When it comes to home care service in Santa Cruz, CA, you don't want to flip a coin to select a good service. There are some things you should know that can save you time in selecting the right company for you.
Types of Services
Home care service in Santa Cruz, CA, can mean different things. It all depends on what your needs are. Do you know the kinds of services you require? You can utilize a home care service to:
Provide general companionship
Assist in personal grooming and hygiene, including incontinence care
Prepare meals and snacks in accordance with their doctor's orders
Do light housekeeping like washing the dishes, making the bed and tidying up their area
Provide safe transportation to doctor's appointments and shopping trips
Specialized care for those who suffered from a stroke or have Alzheimer's or dementia
Help with doing physical therapy exercises in accordance with the therapist's orders
Give you a break from constant care by providing respite care
Availability of Care and Service Area
Finding someone to provide care at night, on weekends and on holidays can be a challenge but not for a good home care service in Santa Cruz, CA. If you need care 24 hours a day, seven days a week, a licensed and insured company can provide what you need. If your loved one spends time in multiple locations, it's important to find a company that services the entire area, especially if their doctor or other errands they may need are located in different areas.
If you're looking for a home care service in Santa Cruz, CA, contact Pacific Angels Home Care.