Tips for Proper Health Care in Voorhees, NJ
on November 8, 2019
No Comments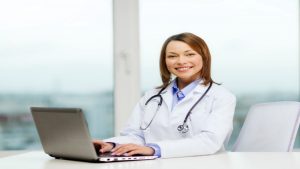 Your health and well-being are both very important, and it is crucial that you pay attention to your mind and your body. Most people fail to understand the obvious signs that there is something wrong with them, and this can lead to a problem. Health care in Voorhees, NJ is something that you need to take very seriously, and it's important that you prioritize your own well-being above all else. Here are some simple tips for proper health care that you should follow.
Exercise
There's no substitute for it, and there's no better way to improve your life: you need to exercise on a regular basis. A number of studies have shown that people who exercise and maintain physical activity are not only healthier and happier, but they also tend to live longer. It's important for you to make sure that you maintain physical activity as much as possible. If you want, you can also go to a health and wellness center to get treatments. You can contact us to find out more about the various services that we provide.
Watch What You Eat
Maintaining a focused diet is of incredible importance. You need to watch what you eat, because that's what is going to help you lead a good life. If you are constantly stuffing yourself up with heavy foods and processed meals, it's not going to take long before your waist starts to bulge a little. If you want to take health care seriously, it's important that you maintain a balanced diet and take in the required number of calories. These are just a few things that you should know about caring for your health and basic things that can affect it.