Learn All About Yoga
on May 10, 2019
No Comments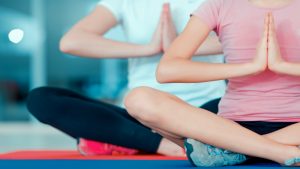 Register for Yoga Classes Close to Riverdale, New Jersey
There are all sorts of ways to get physically fit in contemporary society. You can rely on cardiovascular machines such as elliptical trainers at exercise centers. You can jog around your neighborhood each morning. You can even sign up for yoga classes. Yoga is a discipline that has been enchanting people the world over for longer than you may even be able to imagine. It can do a lot for mental clarity and concentration. It can do a lot for limberness and agility as well. If you want a body that's nimble and that's free of stiffness and rigidity, then learning all that you can about yoga may be smart. If you're searching for yoga classes near Riverdale NJ, you need to check out Advanced Fitness & Wellness Center without delay.
The Advantages of Taking Yoga Classes
Taking yoga classes can be a terrific idea for a plenitude of reasons. If you feel stressed out and overwhelmed all of the time, then participating in yoga sessions may help change your life permanently. Yoga can give you a sense of serenity that's unparalleled. It can even help you make sound choices that relate to your future and destiny. Don't forget about all of the physical fitness perks that are attached to yoga participation, either. If you want to be lean and strong, then there aren't many exercise approaches that can even hold a candle to yoga. Learning about yoga from a capable instructor can help you immensely.
Call the Advanced Fitness & Wellness Center Team for Information
If you want to take yoga classes near Riverdale NJ, all you have to do is call the Advanced Fitness & Wellness Center team. Call our courteous staff A.S.A.P. for information about our yoga classes.