Improving Lives With Pediatric Psychiatry
on February 2, 2016
No Comments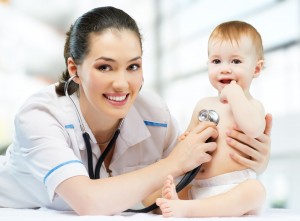 There have been great strides made in the understanding of mental health issues, but the high cost of these often undiagnosed and misunderstood conditions continue to have an impact on the world around us.
Two of the most underserved groups with regards to mental health care are children and teens, with many people not realizing that pediatric psychiatry is available to address emotional and behavioral problems even in younger children and adolescents. Too often people assume only adults can have mental health disorders, and this can lead to very significant issues for our youth.
The Centers for Disease Control (CDC) reported in 2011 that mental illness results in a higher rate of adult disability than any other type of disease. Additionally, about 25% of the adult population in the USA has some mental illness, with more than half of all adults experiencing a mental health issues at least once in their life.
Getting Assistance for Children
Children and teens, just like adults, can have significant issues with depression, mental health issues and emotional dysfunction. These issues often result in difficulty in relationships, problems in school and in the family, and a decrease in the enjoyment of life when left untreated.
Through pediatric psychiatry professionals trained in working with children can assist the child and the family to learn to communicate with each other, to have stable and healthy relationships and to learn coping skills to improve the quality of life.
As with all types of physical and mental health issues, early treatment and diagnosis through pediatric psychiatry is always the best possible outcome. For some children and teens, the treatment may include the use of prescription medications, therapeutic interventions, and actual skill based training. Each child or teen will have their own treatment plan that is designed to address their needs and provide the support required for both the child and the family.
What Parents Should Know
As a parent, it is important to reach out for help when you have concerns about your child. Being activity involved and spending time talking to your child and listening to his or her experiences is essential.
When parents are concerned about their child's behavior, talking to a family doctor for a referral to a pediatric psychiatrist is important. You can also reach out to organizations such as NAMI (National Alliance on Mental Health), or consult with a school counselor or mental health professional in the community for referral information and support.