How Can I Find the Best Senior Living Facility For Myself or My Loved One?
on October 23, 2018
No Comments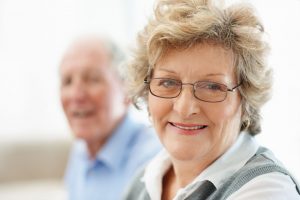 You may not want to hear this, but the fact you're reading this blog means at the minimum, you've been asking yourself this question: "How can I find the best senior living facilities in Decatur, GA?"
While it's true time waits for no one, here are a couple of things you can do to help you narrow down your options and, ultimately, choose one that is right for you and your family.
The Internet Is Your Friend
When you're trying to find a senior living facility in Decatur, GA, that meets your needs and those of your loved ones, the Internet is a great tool for helping narrow down the number of choices you have until you find something that works.
Most senior living facilities have websites that offer detailed information about the facility itself. They have information about the kinds of programs they offer and pictures, including photographs and floor plans, so you can truly get a feel for what the facility is actually like on a day-to-day basis.
When In Doubt About a Facility, Try Word of Mouth
Another great way to find a senior living facility in Decatur, GA, that works for you is simply to ask friends who have either moved to that facility or one run by the same company. While not all facilities that are run by the same company are exactly alike, it's normally a great way to gain some insight about how the company operates as a whole.
If you have questions about how to find a great senior living facility in Decatur, GA, contact The Madeline of Decatur through either their website or by phone call today.