Dementia Care in Middlesex NJ that Matters
on January 24, 2019
No Comments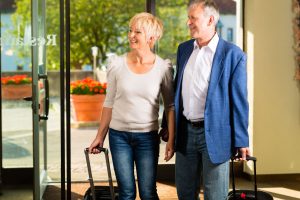 Dementia Care in Middlesex NJ is one of the most important residential communities of our senior and aging society. As many people age, they lose the ability to be independent. Many lose not just their independence, but many of the thinking and living skills that they once took for granted. This needn't be a tragedy, but a life adjustment. Current abilities can be maintained, if not cultivated with a move to a residential community designed especially for those with dementia and associated illnesses. An assisted living that revolves around those with dementia is the place where one can live out their golden years with the dignity and privacy they experienced as a younger adult.
The layout of a building is crucial to how well a person can adjust to their new environment. Assisted living residences designed for those with dementia make it easy to find one's room or apartment. Areas are well lit and comfortable with chairs and couches just around the corner to take a short rest. Important communal rooms like the dining room or nursing office are centrally located and marked with signs that can be read by those with failing eyesight. Doors, sitting areas and hallways should also be easy to navigate if the resident has a cane, walker or wheelchair. Activity rooms should be filled with crafts, games and entertainment that will encourage even the most resistant loner to join in. Everyone should be encouraged to join in.
The nursing or medical office should always be well equipped and staffed with professionals trained to take care of those with dementia. Each member of the team should be trained to spot trouble signs of illnesses and alert the doctor when necessary. Medicines should be administered for those whose failing memories will not let them remember how to care for themselves. Even administrative staff members should have infinite patience with the dementia residents they serve. A resident might want to talk to them or need help in expressing his or herself. Every staff member must be aware of the limitations that dementia brings, and how best to served their clientele.