An Emergency Call System in Senior Living Facilities Gives Seniors Security
on September 26, 2019
No Comments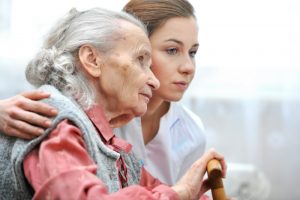 The Baby Boomer generation may have been outnumbered by Millennials, but seniors still form a large part of the population. As they begin to age, facilities dedicated to their care and health are proliferating.
Falls worry seniors. The statistics are not pretty. This is why assisted living in San Antonio, TX, facilities have instituted an emergency call system. Seniors can live in security knowing that if they fall, someone is within calling distance.
The Numbers
Since falls mean to a senior that she or he won't likely be able to retain their independence, falls tend not to be reported. There aren't accurate numbers for senior falls, but it is known that around 9,500 fatalities occur each year due to falls in seniors 65 and older. At around 80 years, falls double.
Not every fall causes injury. However, seniors who fall often have no one around to help them and they can't rise on their own. Seniors who can't get up for a long time are susceptible to dehydration, bedsores, hypothermia, and pneumonia.
Eighty-seven percent of fractures happen to falling seniors. One in 200 falls in seniors ends up in hip fractures. It goes up to 1 in 10 for seniors over 85. They spend twice as long in the hospital following a fall and/or a fracture. One-quarter of seniors will not survive a hip fracture longer than six months.
The Results
Falls affect seniors by limiting their social and other activities due to fear of falling. They don't get exercise, fresh air, or interaction with others. Depression, anxiety, and feelings of isolation and helplessness follow. Assisted living in San Antonio, TX, puts an end to these feelings. They provide seniors the security of knowing that if they fall, they will be immediately cared for when they use an emergency call system. We will be happy to help when you call to learn more about it or contact them through the website.