4 Reasons to Consider Lash Extensions
on October 31, 2020
No Comments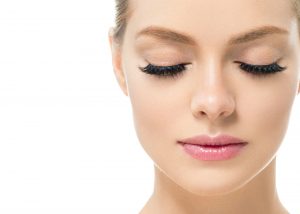 Every woman has wished that her eyelashes were longer, thicker, or fuller at some point. However, it never seems that we naturally have the long lashes that we desire. It can seem that women in magazines are born with amazing lashes, but most likely they are hiding a secret: Lash Extensions in Columbia SC!
Synthetic lashes are available at many beauty across the nation, and now everyone can have the perfectly thick lashes of the celebrities. There are many reasons why women are choosing to get lash extensions, here are the top four that you should consider:
1. You will gain self-confidence. With your beautiful thick lashes, you will feel as good as you look. No longer will you sigh with envy when you look at the pages of your beauty magazines because your lashes will look just as good (if not better!) than any model in the photos.
2. You won't have to make any lifestyle changes. Women often worry that they will have to give up some of their beloved activities if they proceed with lash extensions, but that is not the case. With your lashes, you can still shower and bathe as normal. You can even go swimming!
3. You will save time in your morning routine. Getting your lashes up to par can be a part of your makeup routine. There is curling, and then there are the mascara coats. Plus, many women use multiple different types of mascara to achieve a lengthening and thickening effect. With your lash extensions, you may find that you no longer even need to wear eyeshadow or eyeliner because your lashes already add so much drama to your look.
4. You will save money. Since the lash extensions last for two to three weeks, you can trade in all of your eye makeup purchases for one simple lash appointment every few weeks. No longer will you have to buy a tube after tube of mascara because your lashes will be perfectly defined without it.
If you are now convinced that you need to give lash extensions a whirl, and you definitely should be, then give our lash expert at Magnetic Lash Bash, a call. Our lash artist is certified in providing the best LashX lashes, the most luxurious of lash brands. The adhesive is specially formulated to give the proper amount of flexibility so that it doesn't pull on the hair follicles and damage the actual lash. You may even see extra lash growth as they are so protected from the extensions! Call for a consultation today, Magnetic Lash Bash is one of the premier beauty in the Columbia SC area.