You Deserve to Have Beautiful Eyes to See and Be Seen in Jacksonville FL
on October 4, 2021
No Comments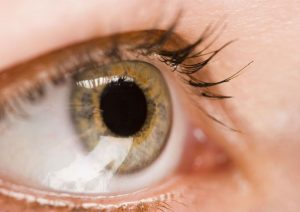 Yes, you can look your best and see better than ever before. Cosmetic facial surgery is performed by medical doctors who specialize in ophthalmology. An ophthalmologist typically diagnoses and treats injuries, infections, diseases, and disorders of the eye. Our board-certified ophthalmologist will not only help you see your best but look your best, too.
Cosmetic Treatments at Your Service
Our skilled ophthalmologist possesses the specialized training to perform surgery of the eyelids, eye socket, and lacrimal system. These processes include cosmetic and reconstructive procedures like surgical treatments, injectable treatments, and more. These methods remake the typical structures of your body to improve your appearance and, consequently, your self-esteem. Specifically, the cosmetic services involving surgical treatments include:
Blepharoplasty – to remove excess skin or fat from the eyelids and restore a younger and rested look in and around the eyes
Eyelid Ptosis Repair – to eliminate droopy eyelids
Brow Lift – to restore a smooth forehead
Cosmetic plastic surgery also includes nonsurgical techniques.
Injectable Treatments
Cosmetic injectable treatments can treat a wide variety of blemishes. Some of the most popular injectable treatments available include:
Botox® – is used cosmetically to remove wrinkles
Dermal Fillers – replace lost volume that comes from aging
Click the link below to learn more about all the procedures available.
Call or Click Today
For more information about cosmetic facial surgery in Jacksonville, FL, visit FLORIDA EYE SPECIALISTS online at https://www.floridaeyespecialists.com/ or call (904) 564-2020 to speak with a Care Coordinator.