What to Know Before Hiring a Fitness Trainer
on January 25, 2019
No Comments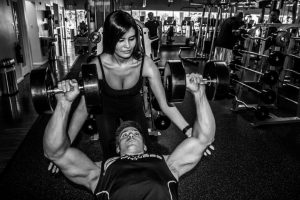 Everyone wants to meet their health and wellness goals. But doing so on your own can be tricky. Should you consider hiring a certified fitness trainer? Here are some things to consider before investing in professional help:
Working Out on Your Own Can Be Free – But Also Ineffective
It's no secret that personal trainers can be costly. Why would you hire a professional when you can work out for free on your own? The problem is, your workouts may not be very effective when they're self-guided.
Personal trainers understand how to help you achieve your goals and optimize your workouts to gain or lose faster than you otherwise would be able to. What's more, they know how to tailor your routines to your individual needs and skill levels, so you don't end up injured or wasting time.
Personal Training is About More than Just Working Out
Most people think of personal trainers as doctors, doling out prescriptions for workout routines. While they can give you personalized routines that are perfect for you, they can also provide much more. Nutrition education and lifestyle counseling are both important factors in workout and wellness success, and your personal trainer can guide you on your way to meeting those goals by providing both services.
What's more, your trainer should be comfortable with providing you with the level of interaction and emotional support that you need. If you need someone to chat with regularly and talk to about your goals and frustrations along the way, look for a trainer that offers that. Just want someone to help you at the gym and leave you alone otherwise? There are trainers that work that way, too. Just ask about training styles upfront and choose accordingly.
For more information about hiring a Parkland certified fitness trainer, contact a local training center or gym. The staff there can help you find the guidance and support you need to start improving in the gym and feeling better everywhere else.