Top Signs That Indicate It Is Time for You to See a Chiropractor
on August 12, 2019
No Comments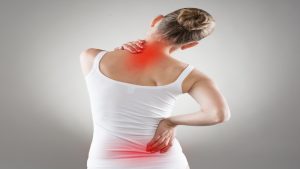 Skokie chiropractors can improve your health. Health experts have stated that chiropractic care should be a regular part of your health routine. Several signs suggest you need to make an appointment with a chiropractor.
Headaches
It is normal to have headaches periodically. However, if you find that you have headaches every day, then it is time to make an appointment with the chiropractor. Several things can cause a headache, including oxygen deprivation, dehydration, and spinal misalignment.
A chiropractic adjustment can alleviate headache symptoms by improving blood flow. This will increase the amount of oxygen that flows to your brain. Additionally, your chiropractor can recommend dietary changes that can keep you healthy.
Back Pain
One of the top reasons that people miss work is because of back pain. However, many people will not see a chiropractor until the pain has become too painful to bear. You do not want to wait until the pain gets to that point. You should see a chiropractor so that your pain can be diagnosed and treated properly before it becomes intolerable.
You Have a Sedentary Job
It is a good idea to see a chiropractor if you have a sedentary job. If you sit down a lot, then you likely have poor posture. Poor posture puts a lot of pressure on your neck and back. Your chiropractor can make sure that your spine is lined up properly.
Stiffness
If your joints are stiffer than usual, then you will need to see a chiropractor. Your chiropractor can help you regain your range of motion. They will also make sure that your body performs at its peak.
If you want to make an appointment with one of the Skokie chiropractors, then you will need to contact Chicago Chiropractic & Sports Injury Centers.