Tips on Finding the Right Hearing Loss Treatment in Houston, TX
on December 19, 2018
No Comments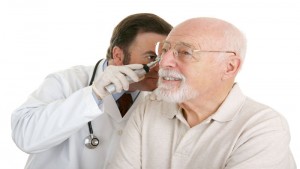 As a person ages, they start to notice changes in their body. By taking the time to notice these changes and making strides to get them remedied should be a priority. Among the most serious ailments that a person can face as they begin to age is hearing loss. With all of the different treatments in the marketplace, finding the right ones will take a bit of research. The time invested in finding the right hearing loss treatment in Houston, TX will more than pay off in the end. Following are some of the considerations a person will need to make when trying to get the right treatments for their hearing loss.
Fining the Professionals To Assist
The first decision that a person will have to make when trying to get the right hearing loss treatment is what professionals they will use. Usually, there will be no shortage of hearing loss professionals in an area. Finding the right one will take some research and time. The more a person is able to find out about a hearing loss professional and their overall track record, the easier it will be to get the right one chosen. The best place to get a feel for the reputation of a hearing loss professional is online. There will usually be a number of reviews that a person can look over.
The Success Rate of the Treatment
The next factor that a person will have to consider when trying to get the right treatment for their hearing loss is the success rate it has. In most cases, the professionals will be able to go over a variety of different treatments with a patient. Getting this type of information will make it easier for a person to figure out which treatment is the best fit for their particular needs.
Choosing the right professionals to administer hearing loss treatment in Houston, TX is important and should not be taken lightly. The team at Texas Professional Hearing Center have been in the business for a number of years and can get a person the assistance they need to get their hearing back.