The Perks of Auto Injury Doctors
on January 9, 2019
No Comments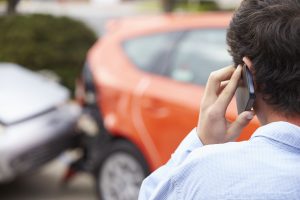 After a car accident, you may not feel the need to see a doctor. Maybe the accident wasn't that serious, or you were feeling fine afterward. But there can be good reasons to see a doctor even after emergency officials have cleared you. Here are a few advantages to seeing auto injury doctors in Orlando.
Experienced
Doctors who work with injuries from car accidents are just like every other doctor. They are licensed and trained to help you with your injuries. They have dealt with many kinds of injuries and many different kinds of accidents. They are prepared to help in any way they can.
Diagnoses
Sometimes it can be difficult to find out what an actual injury is. An injury may not show itself until a long time after the accident. It may also be hard to catch to the untrained eye. A doctor can diagnose you quickly and efficiently so that you are not second-guessing the severity of your injury.
Plans
Once you know what your injury is, you can begin the process of planning on how to heal from it. Your doctor will be able to give you a timeline for how long it will take to heal, as well as different avenues you can take to be back to the same way you were before the accident.
Questions
It can be good to have a professional resource on hand to answer any questions you have. The internet is a good resource, but it can't tell you everything you need to know. If you have a question about your health, it is best to see a doctor.
Auto injury doctors in Orlando are great tools to have after you have been in an accident. They can give you a clear diagnosis and help you recover without you having to guess how serious an injury is, or if there is one at all. Don't hesitate to contact one if necessary!