Providing the Right Kind of In-Home Therapy for Children with Autism
on July 3, 2020
No Comments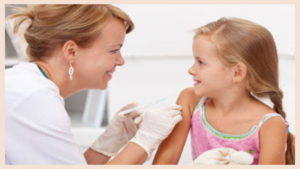 In-home therapy for children with autism can prove wonders for their behavioral and cognitive developments, but parents must be sure that they are investing in the right kind of therapy to best suit their children's needs. Applied behavior analysis, also known as ABA, is a great way to give your child the care they need without needing the assistance of a facility or an off-site location.
Finding the right kind of in-home therapy can greatly increase your child's awareness and developmental issues on a grand scale. Below, you'll find a list of reasons why the best ABA therapy is good for your child.
Good ABA Therapy Is Proven to Increase Production and Awareness
There is significant proof to show that children with autism spectrum disorders can heavily benefit from in-home autism therapy in Bronx NY. In-home therapy is better for your child than facility-driven interventions because of its ability to:
Enhance IQ levels in your child
Reduce stress levels
Improve bodily gestures
Improve the ability to play
Result in better communication
Nurturing children in their environments can stimulate the cognitive and behavioral parts of their brain, helping them to learn better skills more calmly. Not only is it great for the children, but it works wonders for the parents as well. Parents have reported reduced rates of stress and depression while their child is undergoing at-home ABA therapy.
What the Right Kind of ABA Therapy Teaches
Applied behavior analysis at home should work to improve all aspects of your child's brain and learning abilities. No matter what part of the autism spectrum they are on, they can benefit from therapy done the right way.
Good ABA at-home therapy should be able to help improve the following areas in your child:
Academics and education
Self-help and self-hygiene skills
Socialization skills
Verbal behaviors
Better independence
Better family interactions
You should strive to give your child the best chances of success as possible. They deserve to have great living and learning skills, and you deserve to experience the pride and joy of watching your child grow and develop.
Mt. Prospect In-Home ABA Therapy
There are some Mt. Prospect in-home ABA therapy resources available for you and your child to look into. Our therapists at website are equipped with the compassion and professionalism to be there for your child in miraculous ways. In-home ABA therapy is proven to be the best form of therapy for your child, especially so that they can enjoy being in the comfort of their own home.