Primary Benefits Of Using a Pharma Contract Manufacturing Company
on April 17, 2023
No Comments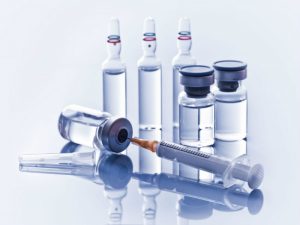 Pharma contract manufacturing means outsourcing medication production or manufacturing for tablets, pills, capsules, topical medication, etc. You can work with a contract manufacturing organization (CMO) or contract development and manufacturing organization (CDMO).
CMOs work to manufacture per-formulated drugs, but CDMOs do everything from per-formulation to production.
The responsibilities of pharmaceutical contract manufacturers include process development, clinical supplies manufacturing, stability testing, process upscale and validation, regulatory consultations, unit dose blister packaging, and technical transfer.
More and more drug companies are using pharmaceutical contractors manufacturers because of the benefits they offer them and their clients.
Advanced Skills
Creating and introducing a new, safe, and effective drug into the market takes a lot of time, skills, and expertise. The increased demand and competition in the field require that manufacturers use high technology to research and manufacture.
Investing in technology or finding someone who understands it can be challenging. However, working with a pharma contract manufacturer means you get all the skills, from pre–formulation to supply, under one roof.
Global Outreach
When you manufacture your drugs, reaching clients, especially globally, can be challenging. However, a company developing drugs for a long time probably has a more developed global network through different platforms.
Therefore, it is easier for them to reach out to certain companies that might want your new drugs.
Quality Assurance
You must attain certain permits and certifications to qualify as a drug manufacturer. Your drugs must also pass certain tests to be approved for use. Acquiring the paperwork is tedious and overwhelming, which makes it challenging to do yourself.
However, a pharma contract manufacturing company has undergone the process numerous times, making it easier to achieve the paperwork.
Renaissance Lakewood LLC is a global CDMO with nearly two decades of combined pharmaceutical industry experience.