Marijuana and CBD Dispensaries in San Jose
on November 16, 2021
No Comments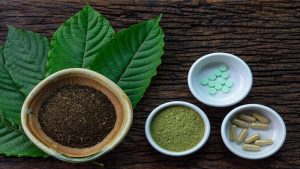 CBD and marijuana are readily available in many dispensaries in San Jose, CA. Are you searching for a local dispensary? Do you prefer to ingest marijuana products instead of smoking them? Dispensaries offer a wide range of products including capsules, edibles, tinctures, and salves.
Is Marijuana Legal?
In the state of California, it is legal for an adult to purchase, give away, or possess up to an ounce of cannabis. You can also have eight grams of concentrated cannabis and grow up to six live cannabis plants. It is still illegal to smoke or ingest marijuana in public places. It is also illegal to smoke or ingest marijuana while operating a vehicle.
Some cities and towns have more specific ordinances regarding marijuana. If you are questioning the legality of marijuana in your area, you can ask local law enforcement, a lawyer, or a court. Dispensaries in San Jose sell marijuana following all state and city ordinances.
Why Is Marijuana at a Dispensary Expensive?
Marijuana and CBD products in California are subject to standard state sales tax as well as an excise tax. The excise tax is fifteen percent. Depending on where you purchase your marijuana, dispensaries are also subject to additional local taxes. The cost of marijuana is not expensive, but dispensaries have to cover the cost of the taxes associated.
The benefits of purchasing marijuana from dispensaries in San Jose are they have lower local taxes than other areas and they sell medical-grade, safe marijuana. Dispensaries such as Natural Herbal Pain Relief Cannabis Club have regulations for quality assurance and verify that their product is safe and of premium quality.