Make Your Other Two Cheeks Gorgeous with Massk®!
on July 31, 2018
No Comments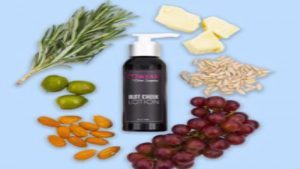 A regular facial maintenance program has long been a staple of the beauty industry but the most noticeable attributes of a woman, particularly in the summer months, often get relegated to nothing or just a simple smear of lotion after a shower. Using a high-quality bum mask can help to improve your bum.
Massk® International believes just as much attention should be paid to the derriere as to the face and that's where their line of booty beauty products come into play.
Booty masking ensures an acne free rear end due to its ability to lift the dirt and sweat which accumulates in the hair follicles due to exercise, heat or simply sitting throughout the day. Taking the time to do a proper Bum Mask will prevent any unsightly butt acne which would normally occur without proper care.
With the acceptance and appreciation of the booty as a feature to be admired and, in some cases, even noted as one of the finer points of beauty the skin care industry has been slow to move on. This failure to react to a change in the marketplace has allowed many flies by night companies to produce products which are simply old formulas in new packaging or, even worse, something threw together to make a quick buck.
One top-of-the-line cosmetics company which has made the decided to focus exclusively on developing and producing products designed specifically for the derriere. They stand behind their products; you will find no fairy dust in their products or their advertising, just 100% natural and safe beauty products.
A Bum Mask is always the easiest, most effective beginning to caring for the rear and preventing unsightly and often uncomfortable butt acne. A regular schedule of booty masking prevents the accumulation of sweat, dirt, and dead skin in the hair follicles of the rear end and guarantees a beautiful booty.
Like us on Facebook for more information!