Lincoln Park Chiropractors: What to Expect
on January 4, 2021
No Comments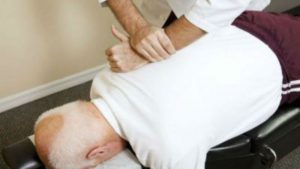 If you have made your first appointment to see a chiropractor, you may be wondering what to expect when you meet your treatment specialist. Most people seek out chiropractors when they are experiencing chronic pain (often back pain) and typically experience great relief after just a few visits.
Getting to Know You
Chiropractors focus on using the body to heal the body. Learning about each patient and their individual needs generally starts with an examination where he or she will ask questions about the location, severity and type of pain you are experiencing. From there, a brief physical examination may be done before the doctor establishes a treatment plan specifically for you.
Focused Treatments
Treatments that will be administered by your chiropractor will be much different and more effective than anything you could do at home. When you go into the office, you will notice that the doctor works methodically and sometimes will combine long, slow movements with short, fast ones. This is done so that the pressure can be carefully directed and controlled to ensure the most successful results.
Following Through
Lincoln Park Chiropractors often see their patients more than once. You may be asked to set up a follow up appointment to continue your therapy. You may feel better almost instantly following your first appointment, but it's important that you see your treatment plan through to the end. As we mentioned before, each plan will vary depending on the location and severity of the pain, but the doctor will put thought and care into designing your personalized chiropractic treatment plan.
Chicago Chiropractic & Sports Injury Centers offers services pertaining to chiropractic care, medical care, weight loss, and even laser hair removal. For comprehensive care from experienced professionals, choose Chicago Chiropractic & Sports Injury Centers.