IBS Treatment in Seattle Can Help to Alleviate Your Symptoms
on February 27, 2018
No Comments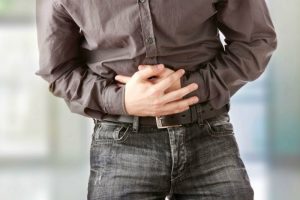 If you or a loved one suffers from chronic stomach upset and severe intestinal problems, you may be suffering from Irritable Bowel Syndrome- also known as IBS. Though much of the medical community is still trying to understand the complexity of IBS and how to treat it, naturoapthic approaches to stomach care are showing promise and are yielding good results. For the best treatments for IBS, Seattle Naturopathy and Acupuncture Center is one of the best places to go.
Symptoms of IBS
Irritable Bowel Syndrome has many symptoms, and those who suffer with the condition may have one or several of the following symptoms. The symptoms present can change based on the cause or severity of a particular IBS flare-up. Symptoms commonly seen include:
Stomach cramps
Diarrhea
Constipation
Gas and bloating
Nausea
Vomiting
Loss of appetite
Heartburn and indigestion
Spinal Issues and IBS
When you suffer from the symptoms of IBS on a regular basis, relief is all you can think of because the symptoms can be so bad you cannot enjoy normal every day actives and miss out on special events. While some of the issues with IBS can be traced to stomach issues and the foods we eat, a large part of it is also tied up in spinal health. When the spine is out of alignment and nerves are pinched, it can impair communication to the brain and the rest of the body. This can lead to too much or too little stomach acid being produced, food not digesting as it should, and overall gut health suffering in the long run. This all can make a person more prone to IBS or make current cases more severe!
Contact Us Today