Factors to keep in Mind as You Search for Senior Care Facilities
on August 26, 2020
No Comments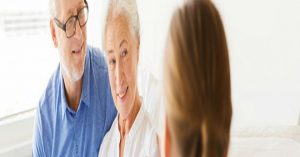 In most cases, the elderly are not the people who generally make the ultimate decision as to whether or not they're going to need senior care programs. In fact, most times seniors will be in denial about needing help, while the younger yet mature family members are left to make the decision that will best solve all concerns. However, all too often you will find that a family member simply pushes the senior into these programs without giving much thought to whether or not their loved one would enjoy or even benefit from being in a care facility.
When you force your loved one into care, while you might think that you're doing the best thing for them, this could cause them to become depressed or anxious. While it is true that many seniors will refuse to go for care and it may take some persuasion on your behalf, you must take your time in making a decision. As you're looking for the best options, below you will find two main factors that you must remember at all times in order to ensure your loved ones are going to be happy with your decision.
Put Your Loved One's Needs First
It goes without saying that once you realize your parents or grandparents are no longer able to fend for themselves, that immediately becomes somewhat of a burden for the younger members of the family. After all, most families are so busy with their own schedules that adding such responsibility of caring for another person could just prove to be too much. The option to place your loved one in a senior care facility can be a great option. The only problem with this is that you have to understand that all programs are different.
You want to do your research beforehand to make sure that the programs you have chosen are going to be beneficial to your family member. You want to search for a program that has individualized care. As you are looking for programs for Senior Care in Asheville, NC that will assist your loved one, you want to make sure that they are included in the decision. If your mom only needs help with transportation, finding a facility that helps with cooking or cleaning might offend her and, therefore, you should keep their needs and wants first. This is how you lighten the transition for them.
Of course nobody wants to face the fact that their parent's health is failing. It can be very difficult to see those that raised you, now need help just getting by on the regular basis. However, if you want them to be happy, it is important that you listen to their wants and needs. You need to understand the difference between someone who only needs help with minor tasks versus someone who is unable to care for themselves completely. This will help you in selecting the senior program that will work best.