Do You Need Expert Medical Care?
on December 7, 2017
No Comments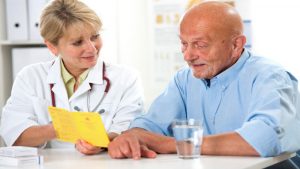 In some instances, a person living at home will still need expert medical care. When the care is done at home and for a limited amount of time, it is generally known as hospice. Hospice is a branch of medical care that involves keeping someone comfortable and treating them in his or her own home. Generally, hospice is for patients who have some kind of degenerative illness. Cancer cases make up a large majority of hospice care but there are many other kinds of hospice as well. Alzheimer's patients often benefit from hospice care. It can mean more than just managing end of life; it is care itself. There are many types of hospice and many types of care that you can choose from.
Therapy
The basic premise of expert medical care is that the person providing the care is providing you with valuable expertise at your own home. Therapy is one of those kinds of expert care. Some different types of care are available; therapy can range from things as simple as mental games such as crossword puzzles or more involved therapy as well. Art therapy, pet therapy, and aromatherapy are common tools of a hospice care provider. They are designed to improve quality of life and boost functionality.
Medicine Management
For many people in hospice care, medicine management is incredibly important. Medicine management means keeping a tight schedule so that all of the medicines are administered reliably and at the proper time. Furthermore, they'll need to ensure that the patient is eating the proper foods with the medicine. It can be difficult to keep track of all of the different medications that someone is supposed to take; that's why you hire an expert to take care of it. You can find those experts at sacredjourneyhospice.com. They provide expert and compassionate care to many people. You can also follow them on Twitter for more updates.