Benefits of Moving Into an Alzheimer's Residential Facility in Melbourne, FL
on September 27, 2023
No Comments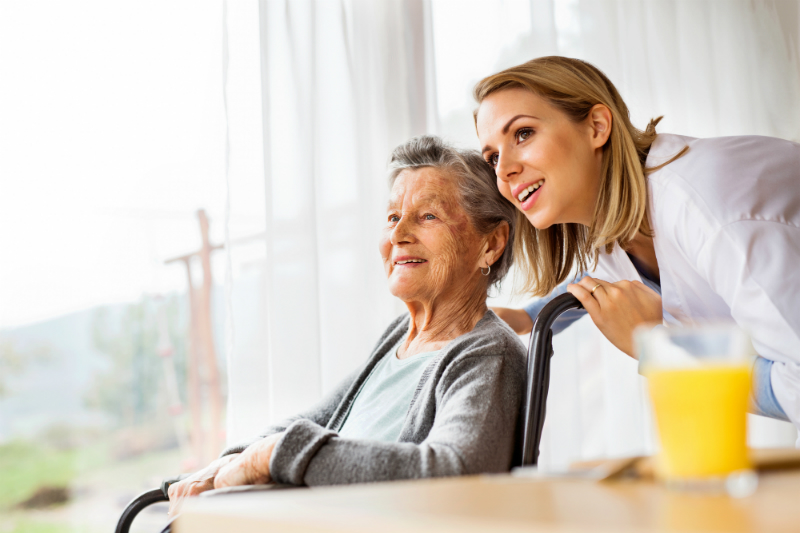 If a loved one has been diagnosed with Alzheimer's Disease or some other form of dementia, you might be wondering what your next course of action should be. According to most medical experts, you should strongly consider moving them into a facility that specializes in Alzheimer's dementia in Melbourne, FL. There are many benefits to doing so.
Specialized Meal Times
As dementia progresses in a person, they often struggle with the ability to use utensils or drinking glasses. With this in mind, a residential center will often offer finger foods that are healthy as well as easy for them to eat. Smoothies are also commonly served as well. These work to ensure that the patient/resident is getting the proper nutrition that their bodies require.
Life Enrichment
Just because a person has been diagnosed with Alzheimer's doesn't mean that their life is over. A quality memory care facility will offer all sorts of activities that capitalize on what they can do instead of focusing on what they cannot do. This is a great way to solidify a positive outlook on life and keep them in great spirits. They will greatly enjoy life more by doing things that they love instead of just sitting around.
Caring Staff
A residential facility for Alzheimer's dementia in Melbourne, FL is staffed with caring and dedicated experts who all want to see the best life possible for your loved one. By moving them into a facility such as this, you are allowing your loved one to live out their life in the best manner possible.