BENEFITS OF ASSISTED LIVING IN UTAH COUNTY
on December 21, 2021
No Comments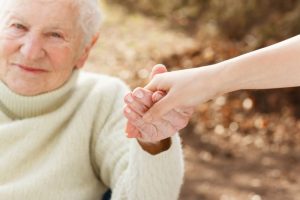 As your parents get old they will require more attention and care, the decision to send them to assisted living in Utah County will be incredibly a tough one, but the fact is that living in Utah County where there are so many wonderful places it may seem to be the best option. With your job, kids and other obligations you may not be able to give them the care that they need.

For that reason it's time to opt for assisted living. But many don't know that there are certain steps that they have to climb before deciding that their loved ones are eligible for assisted living. The purpose of this article will be to examine these steps so that you are aware how to qualify your loved ones for assisted living. Finding the ideal location The first step will be to find a facility that will be ideal for your parents.

The reason why location has been given priority is the fact that since you will be placing your parents away from your own home it is best that the location should be near your home or office so that the commute is not long. Also location search will also include the general overview of the facility where your parents or loved ones will be staying. Take your time and carefully look around and see what they have and what they don't have. Ask the residents about their experiences and what they wish they had here. If they are not satisfied about something they will defiantly let you know about it.

Physical examination Before you can check in your parents into the assisted living facility found here in Utah County it is important that you get them complete physical check up. When you choose a facility they will ask you to have a physical assessment form to fill which will detail the resident health and necessary details. To ensure that everything is in proper shape when it comes to checking in your parents or loved ones it is best that you get them checked after every 30 days so that the facility you have chosen offers more focused and individual care.

The residential agreement To enter your parents or loved ones to the assisted living facility that you have chosen in Utah County it is important that you know about the residential agreement. This is an agreement that is signed by the new resident of the facility and the care givers and is actually an agreement on the terms and services that are both agreeing on. It will also have details of the costs that will be incurred and the fees that have be mutually agreed upon.

After you are done with the residential agreement there are some other small documentations you loved one will come under the case of the assisted living facilities that are found across Utah County. You should have complete peace of mind since these facilities are over flowing with numerous amenities that are helpful in keeping the resident engaged If you are worried about your aging loved ones and want to admit them into state of the art assisted living facilities found in Utah County then, at Abbington Assisted Living you will find the best assisted living centers that offer complete range of services that you need for your parents or your loved ones.