Watercrest Assisted Living Upscale Services
on February 11, 2020
No Comments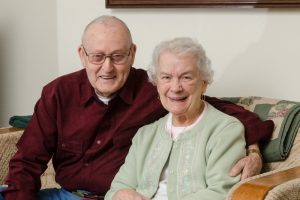 Do you want an assisted living facility for your loved one that goes above and beyond to make him or her feel special? Our Assisted Living is a facility that helps with seniors' assisted living in Orlando, FL, that provides services for our patients who need help on a daily basis.
Our nurses will assist seniors and dressing, housekeeping, laundry needs, bathing routine, and administering medication as needed.
The many upscale amenities at our community will have your senior living the experience here at our facility. Here, they can enjoy a high-quality dining experience, a relaxing spa day, local community trips, and in-house health-related activities.
Enjoy food that pleases a wide array of tastes and flavors. Seniors can choose from a wide variety of restaurants and bistros inside our community to fit their food mood!
Spa W offers a relaxing spa experience sure to please the senses. Seniors can choose from enjoying the massage room, the relaxing lounge with aroma therapies, and a delightful poolside experience with a peaceful terrace.
Local community trips that we host help with seniors to get out of the facility for a little bit and experience the joys of public life. We schedule sports events, historical events, festivals, concerts, museum tours, and more!
As for health and fitness options, there are many walking pass-through at our community for seniors to enjoy a walk with friends or visiting family members. They also have the option of engaging and different exercise therapy classes. Let's not forget aquatics classes that engage seniors' mobility in the water while also having fun.
Let we be your "assistant" in assisted living in Orlando, FL, for your elderly loved one today! To know more, visit the website.