Walk In Medical Center in Howell NJ
on May 27, 2020
No Comments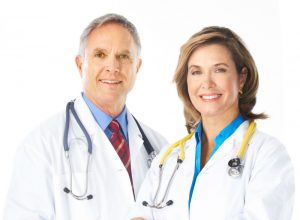 Many people do not know what to expect with a Walk In Medical Center Howell. They do not known when to visit this type of location or the services that would be offered. The term "walk in" just means that a patient doesn't have to have an appointment to be seen, and can walk in and receive services without an appointment. Patients come for non-life threatening urgent care, as well as routine medical care. Hours may be extended to help people who have to work during the day, and the office may also be open on weekends for those who are unavailable throughout the week.
The services one would receive at a traditional doctor's office are the same offered at Walk In Medical Center Howell location. Doctors at these locations treat common ailments, everything from the common cold to the flu to bronchitis. UTIs, stomach aches, viral, and bacterial infections can be diagnosed and treated. They can treat sports injuries too, such sprains, strains, and fractures. The office can run labs and take x-rays on location. These locations offer vaccinations, physicals, and offer occupational care. Employment services include drug screenings, pre-employment physicals, and back to work clearance. Preventative care, such as annual exams and checkups, and gynecological services are typically offered.
While the services offered seem to cover a spectrum of disorders and illnesses, this type of location does not replace an emergency room. Patients with chest pain or experiencing life threatening symptoms should go directly to the local ER. Patients who have been in minor auto accidents and do not have any life threatening injuries are welcome to walk in.
As with other types of medical offices, insurance is accepted from most major insurance carriers like Aetna and Blue Cross/Blue Shield. Patient insurance will be billed, and any co-pays or deductibles are usually paid up front unless prior arrangements have been made. The office may offer payment plans, and accept debit and credit cards as well as cash and check. Privacy is not an issue, and all patient health records and information will be protected according to the HIPAA acts of 1996 and 2003.