Important Considerations About Body Feminization Procedures
on January 9, 2019
No Comments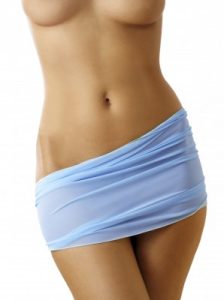 There are several procedures that make up body feminization, which is an option for transgender women who do not experience the desired feminization from lifestyle changes and hormones. In many cases, the body feminization procedures are done at the same time as breast augmentation or facial feminization procedures. Achieved the wanted body shape can be challenging for a transwoman and body feminization is one of the options for achieving the desired shape.
Best Candidates for Body Feminization Procedures
While many transwomen are excellent candidates for body feminization, that isn't true for all of them. The procedures are also not a proper substitute for getting regular exercise and keeping to a healthy diet. However, women who have good muscle tone, are near their ideal weight, and who have no excess skin will likely be great candidates for these procedures.
Considerations About the Surgery
While liposuction is a safe and common procedure, that doesn't mean that there are no risks involved. There are rare complications that can include fluid build-up, blood clots, infection, or nerve damage. However, the more common issues are minor side effects that include swelling, bruising, and minor discomfort. For the best results, you will want to ensure you follow all of the pre- and post-operative instructions your surgeon provides you with.
In some cases, a woman may need a revision after the initial surgery. This is to treat any uneven contours, lumpy areas, or loose skin. While the removal of fat from the body is a permanent procedure, keeping to healthy diet and exercise habits will help you maintain the results you want.
What to Expect After Surgery
While there are many resources for learning more about the body feminization procedure itself, knowing what to expect after surgery is equally important. You may be given antibiotics and pain medications by your surgeon, which you should use as directed. You also can expect to be asked to limit your activity and take part in bed rest for a few days after your surgery. You'll also need to limit your heavy lifting for a few weeks or more. Your surgeon will provide you with additional details to ensure the best process of healing.