How to Make the Transition to Assisted Living Easier
on November 12, 2018
No Comments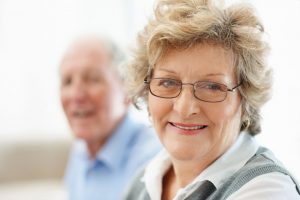 Have you decided it's no longer feasible for your elderly loved one to live alone? Is it time for them to move into a facility for assisted living in Bluffton, SC? If so, one of the best things you can do is prepare your loved one and use the tips here to help make the transition easier.
After all, your loved one is likely apprehensive about leaving the home where they are comfortable. As a result, it's up to you to simplify this process.
Include Them in the Decision
When it's time for your elderly loved one to move to an assisted living facility, you need to ensure they are included in the decision of where they will live. Be sure they have a say-so. While you may be able to steer them in the direction of the facility you like best, let them feel like the choice is theirs. This will help them feel as though they are in control of their lives.
Decorate with Elements from Their Home
It's also a good idea to take as many items from your loved one's home for their room or apartment at the assisted living facility. This helps make it homier and helps them feel more comfortable in the space. Take things like pictures, chairs, blankets and other items that are familiar to your loved one. This helps eliminate the displaced feeling they may otherwise have.
When you consider the factors here, you can make your loved one's new home in assisted living in Bluffton, SC, feel more like their old home. To learn more about how to make this transition easier, visit the website.