How to Find the Right Used Ultrasound Machine
on June 22, 2020
No Comments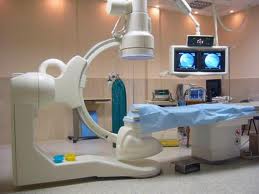 Ultrasound technology has changed a lot over the years. You even have the option of getting a portable one. You can save money by getting a used ultrasound machine. However, there are several things that you should consider before buying a used ultrasound.
Usage And Needs
You will need to think about how you will be using the ultrasound machine. This includes the type of scans, how many patients and how many times you will be using the ultrasound machine. Additionally, you will need to consider the model type.
Price
Used ultrasound machine are typically a lot cheaper than the used ones. However, they can still be pricey. That is why it is important for you to consider the cost. You should set a budget before you go shopping for an ultrasound machine.
The Features
You may want an ultrasound machine that has a variety of features. However, you will need to make sure that you actually need the features. You do not want to spend money on something that is unnecessary. You may be able to save hundreds of dollars by foregoing the fancy features.
Equipment And Software
Different ultrasound machines have different types of software. You also have the option of choosing 2D, 3D and 4D. Your needs are one of the things that will determine the type of software that you need.
If you are looking for an ultrasound machine, then you will need to contact Ultra Select Medical at www.ultraselectmedical.com.