Getting a Massage? 5 Mistakes to Avoid
on August 14, 2018
No Comments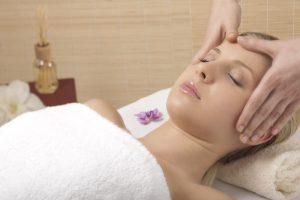 A hot oil massage has a ton of benefits for your hair. It nourishes your hair, makes it shiny, encourages hair growth, can help get rid of dandruff, and more, Boldsky says.
However, a hot oil massage isn't just for your hair. It's also good for your body. Before you pick a spa service, though, be on the lookout for the following mistakes.
Late booking
Booking too late means you likely won't get a slot. If you've set your mind on getting a weekend massage, make sure you make an appointment early on.
Zero research
If there aren't any available slots at your favorite spa, then don't automatically go for the first one you find when you scout around for other options in the area. A bit of research can go a long way in helping you figure out which spa places are best to go for.
Not reading reviews
Don't just check out the spa's website. Go online and look for reviews about the spa and its services. Feedback from other customers can help you get a better idea of what you can expect when you book an appointment there.
Not knowing the signs
If the therapist isn't organized and if there are plenty of empty slots even for a last-minute walk-in customer like you, then you may be dealing with a dodgy spa. Also, if the therapists are rude and unprofessional, then go elsewhere. If you proceed with the treatment, you'll likely only stress yourself further. Be careful to look for these signs so you can pick a good spa and treatment.
Getting there late
If you're late for your appointment, you may not get the full time that's been allotted to you, especially if there are other customers in the queue. Make the most out of your time by arriving early.