5 Must-Have Facilities at a Senior Living Home
on August 3, 2018
No Comments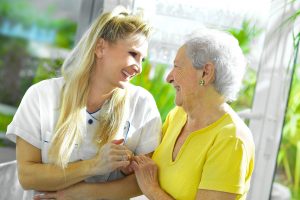 When you are thinking about moving your aging love one into a trusted senior living home, you need to be sure that there are certain facilities and amenities available. Knowing that they are secure, protected, comfortable, and happy at all times can make a huge difference in their – and your – life. At the Pelican Landing, the senior living facilities in Sebastian, FL offer a variety of amenities and features that you shouldn't go without. Here's what to expect and demand from your trusted senior living facility!
1. 24 Hour Staff Assistance
No facility is complete without the presence of 24 hour certified staff members. The same rings true for nurses. There should always be a team of professionals available at all times in case one of the residents suffers from an accident, or is in need of medical assistance at any time.
2. Meals Provided
If your elderly loved one is going to be living at a senior care facility, you should expect that they will receive three hot and healthy meals per day, plus snacks in between. No senior apartment complex should leave residents without a place to eat, drink, and enjoy the community of others.
3. Housekeeping
Providing light housekeeping services for the elderly residents in the complex is just one of the many services that can help to make their lives easier and more productive. The professional staff members at the Pelican Landing offer light housekeeping duties such as laundry, sweeping, and health care management.
4. Transportation
Residents need to be able to go places without having to risk their own safety by driving a car. Regular transportation should be provided for them for places that they like to frequent, such as the grocery store, church, the local theater, and more.
5. Social Programs and Classes
The loved ones in your life need something to do, an activity that they can enjoy while living at the facility. Regular group projects like art classes, fitness hour, and music therapy can add great social, cognitive, and mental benefit for their everyday health and well-being.
Contact Pelican Landing for an Official Consultation!
Is the loved one in your life ready to move on to the next stage in their life? Pelican Landing offers luxury apartments and a comprehensive living facility that is equipped with all of the services and amenities they need to be comfortable and healthy. Give us a call at (772) 581-0366 to speak to a representative today!