Three Importance of In-Home Elderly Care and Services in Philadelphia
on November 1, 2019
No Comments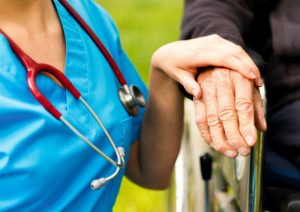 Growing old with family is fantastic. However, at some point, you will realize that simple tasks are getting harder to execute. You will also recognize that some things are harder to remember. When this happens, you realize how professional care from adult day services in Philadelphia is essential. With trained caregivers to care for you, you can have peace of mind, and so is your family.
Aside from such, in-home elderly care and services are very important because of the following reasons.
They Offer Different Services for Elderlies
Whether you need help in personal care, in homemaking, in doing your laundry, in preparing your meal or just simple grocery shopping, an adult day service can help you. They also have skilled nurses and trained staff that can provide companion care. They can provide you with a constant companion or once-a-week assistance or as required.
They Can Make Your Life More Comfortable
There are adult day services in Philadelphia that offer medical assistance for elderly who are in a short-term rehabilitation program. Say you had an operation and your children are all working, you can stay at an adult day service center to be taken care of. For elderly with chronic conditions like Alzheimer's or dementia, this is a safe place to stay as well.
Adult day service centers have experts that can care for elderly with chronic medical conditions such as those mentioned above.
They Can Provide Special Communication Needs
Be honest, you find it hard to communicate to forgetful mom. Sometimes, your patience fails you and shouts at them. Skilled and trained staff of adult day services can handle this kind of situation better. They are trained to help elderly deal with memory loss issues while keeping their old age happier and more comfortable.
With the help of adult day services in Philadelphia, you can still enjoy regular social interactions with your fellow elderly and your family every time they visit you.