Preparing For Your Visit To An Optometrist
on September 3, 2021
No Comments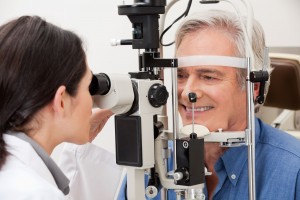 If you have never been to an optometrist and are unsure of what to expect, it can be a bit overwhelming. The good news is that regular visits to Archdale Eyecare are sure to be comfortable for the patient, and the staff will take the time to explain the examinations and the use of any equipment to check your eye health and vision.
People who wear glasses or contacts should bring their current prescription, if available. Most eye care centers keep this information online, which makes it easy for you to access. Additionally, if you are having any type of examination that requires your eyes to be dilated, be sure to bring sunglasses to wear after the appointment.
Medical History
The first visit with the optometrist includes going over your medical history. You may be able to complete some of these forms online, so that you can complete them at your time and convenience before your appointment.
The optometrist or the staff will go over any concerns you may have about your vision or eye health. Provide as accurate of a medical history as you can and disclose any changes in your vision or medical conditions that have impacted your sight. The doctor will also ask about your family history of eye conditions and if you are taking any type of medications.
The Exam
Depending on your age, any concerns you may have, and other medical factors, the doctor may recommend different eye tests. Generally, these may include measuring your eye pressure, calculating your eye vision, and also completing an evaluation of your current eye health.