Factors to Consider when Choosing Elderly Care
on January 16, 2019
No Comments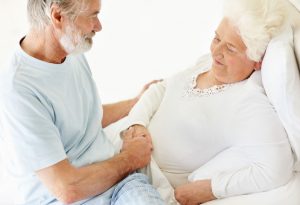 Understanding the care that your elderly loved one needs is one thing, but determining what type of care arrangements are available are another entirely. Prior to selecting an Elderly Care facility, it is important to determine the types of arrangements that are available and whether or not they are right for your elderly loved one. Some of these questions are highlighted here.
What are the Types of Elderly Care Available?
There are a number of different types of care for the elderly available. There are six major types, which include: dementia facilities, continuum of care facilities, assisted living facilities, independent living facilities, adult day care, in home licensed care and in home unlicensed care. Each has its pros and cons, which must be carefully evaluated, along with the capabilities of your senior loved one, to determine which one best suits the situation.
What Services can You Expect to be Offered?
Depending on the facility that you choose for your seniors care, you will be offered a variety of services to ensure the health and well-being of your loved one. Some of these services include access to medical and physical services from nurses and other staff; maintenance of the home or residence; seeing to the emotional and social needs of the elderly person; and helping with financial needs.
Preparing for a Change
Along with considering the proper type of facility to choose, you must also prepare yourself, as well as your elderly loved one for the change that will occur when you begin using the services of an elderly care facility or service. If they have to physically move, this can be a difficult decision; however, you have to consider what is best for the particular situation that you are facing.
There are a number of senior facilities, such as Family First Homecare, that offer social events, medical assistance and other aspects of independent living along with the services of a full-service assisted living facility or nursing home. This can be an extremely beneficial situation for your senior loved one as they can maintain a sense of their independence and have the help and assistance they need nearby at all times. Like us on Facebook.